Now,
Admission 2022-23 open
for all the UG, PG and Research programmes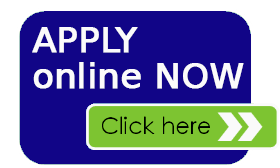 இந்த ஆண்டு முதல்
B.Sc Hospital Administration
என்ற பாடப்பிரிவு அறிமுகம் செய்யப்பட்டுள்ளது.


The Trustees of "Sri Meenakshi Chandrasekaran Pillai Educational Trust", who are residents of Pattukkottai, hail from a reputed family with a hoary tradition. Urge in the trustees to provide a basis for imparting higher education, to the residents in and around Pattukkottai town, has prompted them to establish "Meenakshi Chandrasekaran College of Arts and Science".
Originally it was started as a Co-Education College in the academic year 1998-1999. As there was no College for Arts & Science at pattukkottai exclusively for women, Percentage of girls pursuing collegiate education was less. Trustees noted this unhealthy trend with concern and decided to convert this higher education forum as an exclusive center for women and consequently college was converted as a women's college from the academic year 2008-2009.
The Management of the college provides all the required infrastructure, besides offering additional courses in a phased manner. The Management of the college has taken a vow to bring the college on a par with well-established and reputed college of the state.